Sofidel recognises social inclusion as a core facet of sustainability. Italy-based plastics – including storage units, bottles, and flexible packaging – producer Capp Plast is championing refugees in the workforce
A true commitment to sustainability goes beyond environmental stewardship. "Today more than ever, company goals must consider customer satisfaction, the wellbeing of employees and care for the environment," says Adriano Baldi, chairman of Italy-based company Capp Plast – founded in 1960 near Florence.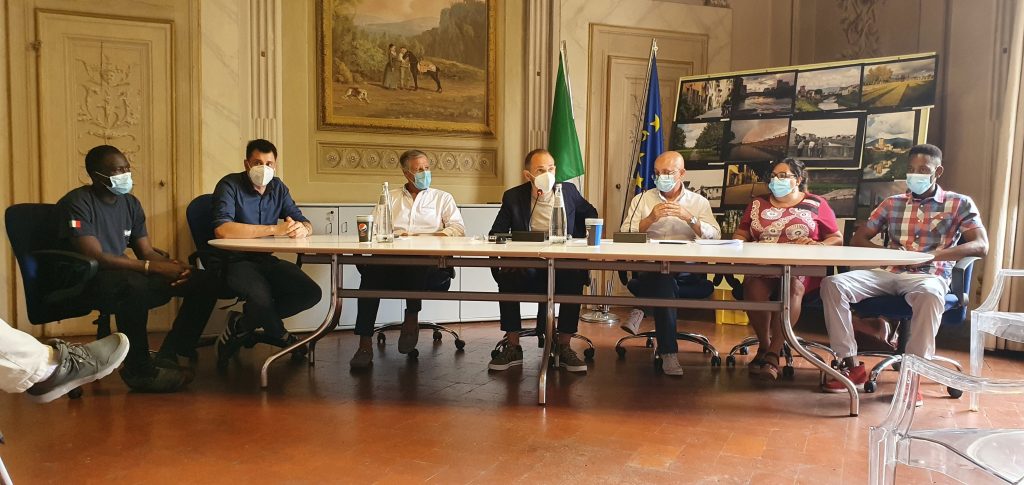 Social inclusion – working to empower the disadvantaged and vulnerable – is a fundamental part of this responsibility and challenge.
Refugees make up an enormous but underrepresented group, Sergio Panerai, Capp Plast's central planning and quality director, explains: "The UN Refugee Agency UNHCR [The United Nations High Commissioner for Refugees] estimates that more than 80 million people are displaced globally because of wars, conflicts and persecution. Over eight out of 10 refugees live in developing countries."
"We want to achieve a double goal," says Luca Battistini, director of HR and organization. "We intend to commit to a model of social inclusion. Moreover, we concretely assume part of the responsibility to build a society that is more sensitive to the needs of refugees."
The relationship between Capp Plast and Sofidel goes back 30 years and is built on a shared spirit of quality, collaboration, and innovation. Today, the companies continue to be aligned in their commitment to championing their respective products and production processes – as well as sustainability focus on social inclusion.
A warm welcome
The UNHCR launched its Welcome project to promote a culture of inclusion and to help refugees enter the workforce. Capp Plast is a proud member of the program.
"The UNHCR Welcome project is helping to create a positive climate inside the organizations that join it," says Baldi. "The project pays particular attention to vulnerable people who need support in order to enter the workforce."
Now, Capp Plast and the Human Age Institute Foundation are working together to create a path to work inclusion for refugees. Refugees are placed mainly in the blow moulding and injection departments of Capp Plast. At the same time, public institutions and local trade union organizations have been actively involved by providing accommodation, assistance services and social support on the territory.
"This journey involves people of Capp Plast and Human Age Institute Foundation, with the support of operative partner ManpowerGroup, to help refugees to find and consolidate job skills that companies want," explains Battistini.
The initiative has earned Capp Plast the Social Responsibility award for 'Best Sustainability Project' in the Large Enterprises category in Sofidel's 2021 3SAwards.
The project was recognized for its openness to diversity, collaboration with influential partners, and tangible positive impact. Its contribution to the development and dissemination of good practices in the work integration of refugees, which still presents significant challenges for companies of all sizes, was particularly appreciated by the judges from the Global Compact Network Italy Foundation, Sodalitas Foundation, SGS Italy and WWF Italy.
"Pre-employment interviews gave us the opportunity to know over 20 human stories," Panerai explains.
"We welcomed five people into our company from places including Nigeria, Guinea, Mali and the Gambia. These people do not have much of a past, but we have been able to offer them a future."
The journey to better inclusivity is ongoing, and Capp Plast sees it as part of the fabric of the company.
"The spirit that drives this initiative is the same that characterizes Capp Plast," says Baldi. "The business itself cannot go on without people, the same way it cannot avoid taking into consideration its impact on the environment."
Further details:
For more information, please visit the Capp Plast website.