How 'less is more' is simplifying the production process, boosting sustainability and encouraging fully transferable best practice across the tissue paper manufacturing industry and beyond
With internationalization now an established part of many manufacturers' strategic thinking, defining and implementing a corporate philosophy and experience for production is a must. Enter, Lean Production. It's a concept familiar to many but utilized by fewer – a simple-sounding case of 'reducing waste to the point of eliminating it, aiming at total quality'. The industrial philosophy is inspired by the 'Toyota Production System' and aims to rethink company space, minimize waste and inefficiencies and even eliminate them.
"Year after year, plant after plant, we have built our pillars and adopted – as well as adapted – the Lean Production method and practices in our tissue production process," says Massimiliano Vannucchi, chief operating officer at Sofidel, the multinational producer of tissue paper for hygienic and domestic use. "The challenge was to structure and optimize the way we were already working with the goal of boosting the cultural growth of all company personnel."
Less is more
Hand in hand with Lean Production is the idea of 'less is more' – or rather, doing more with less. Doing more in terms of processes, products, services and values to create less in terms of negative social and environmental impact.
For global organizations such as the Sofidel Group, the stakes of wholesale change in production are high. "We have worked hard on this in seventeen plants across nine countries and 130 converting lines," continues Vannucchi.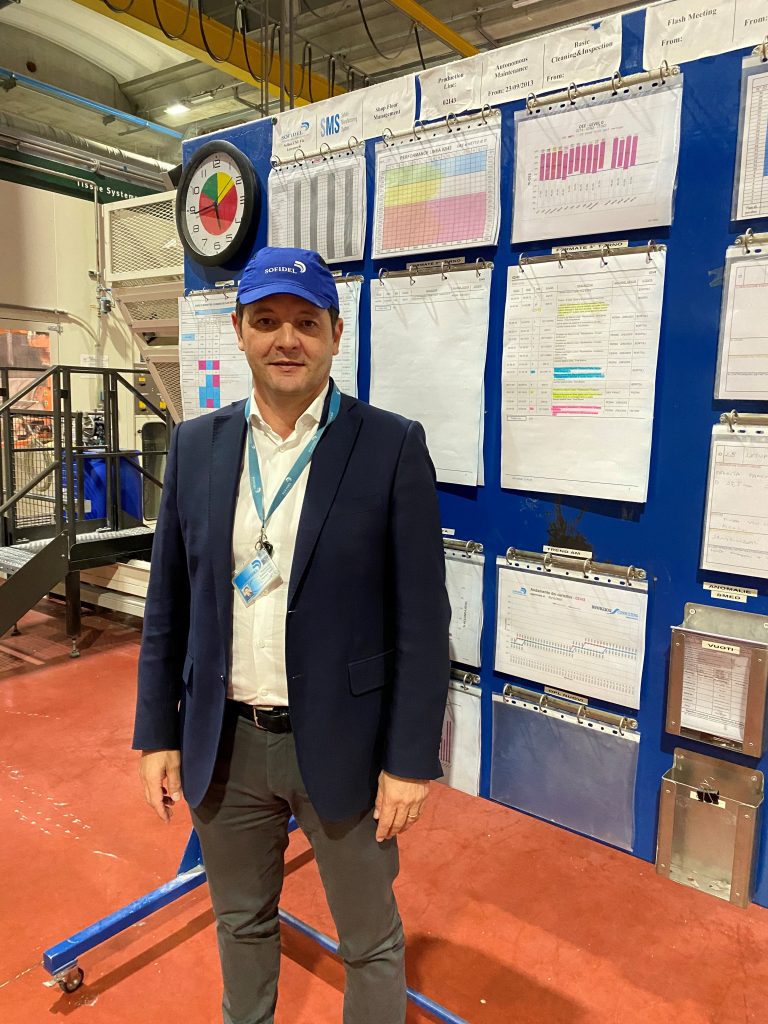 Sofidel's approach was to define and create a challenging and ambitious new corporate asset – the Sofidel Manufacturing System (SMS). The program connected all parts of the operation with the involvement and contribution of everyone – from the individual plant operator to maintenance technicians and production experts, to the company's management to lay out the new objectives and standards.
"The methods of the SMS aim to attack any form of waste, losses and inefficiencies and search for activities that create value, consolidating compliance with defined standards and reinforcing the culture of continuous improvement through constant training, every day, in every plant," says Francesco Sebastiani, Sofidel converting operating coordination director.
In other words, businesses looking to progress towards best practices in sustainability require an ever-evolving approach and feed-in from all links in the chain.
Continuous improvement and an attack on waste
For organizations of any size, a complete cultural reset is likely to be out of the question. Instead, Lean Production builds on the idea of kaizen, the Japanese word meaning 'change for the better' – bringing in incremental changes to a system that boost productivity and eliminate waste.
Each business has its own challenges in terms of defining the areas on which to focus. But rather than the overwhelming task of overseeing an entire organization, the key lies in identifying small wins in individual operations.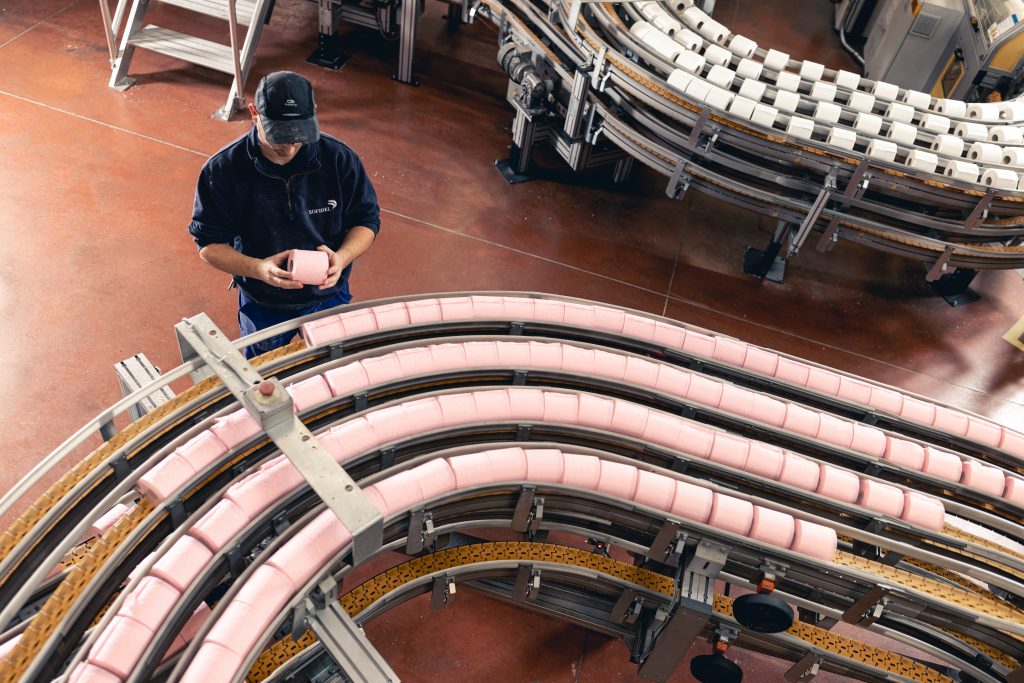 Tools such as Basic Cleaning and Inspection (BC&I) and the 5S methodology of organizing your workspace (Sort, Straighten, Shine, Standardize, Sustain) are there to provide the backbone for any changes. Meanwhile for manufacturing, techniques such as Autonomous Maintenance (AM) – for the prevention of micro-stoppages linked to the failure to maintain the ideal working conditions of machinery – and Professional Maintenance (PM), which aims to reduce breakdown losses to zero by identifying the causes that generate them and removing them at their root, as well as regular Flash Meetings between production and maintenance staff can hone in on potential issues such as losses or wastage before they happen.
For Sofidel, all this and more has been included and distributed in 25 how-to manuals, created across 10 years, for the implementation of the various methods, and has been translated in six languages for use in their European plants. This includes over 300 production active methods and more than 2,000 people trained. Moreover, this valuable information has further been summarized in three guidebooks, tailored to plant operators, supervisors and managers, to spread Sofidel's production philosophy and experience to all people involved in operations.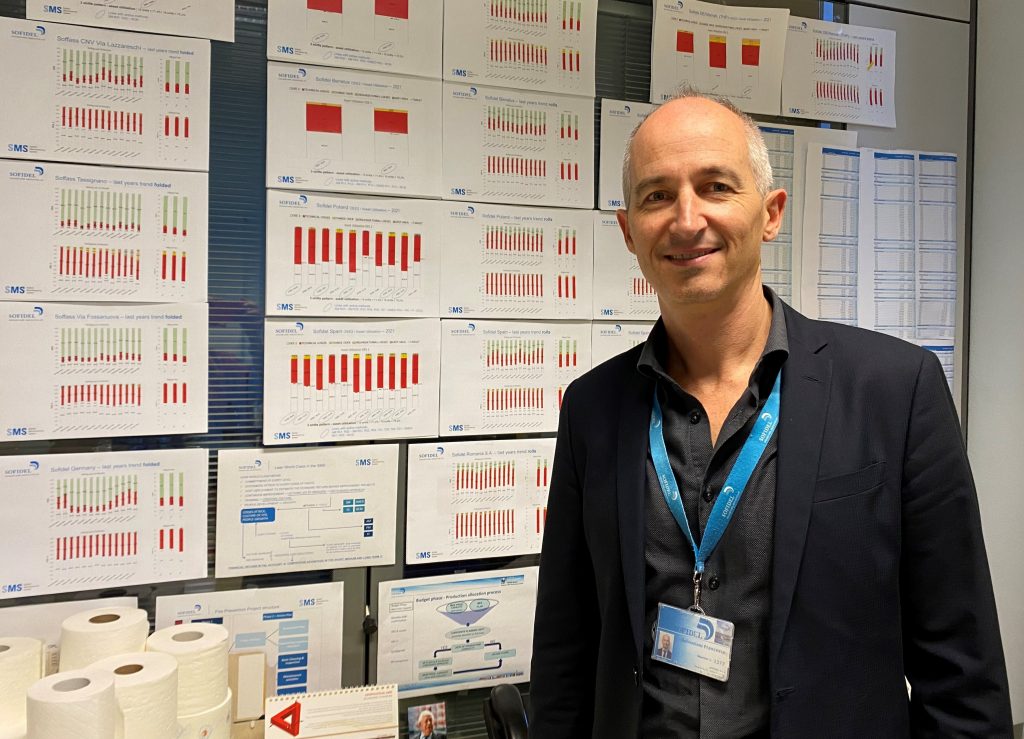 As Sebastiani puts it, "to make our production genetic code easily accessible and usable to all. A way of making the Sofidel Manufacturing System even more of a living part of our company. An instrument capable of creating value and distinctiveness. An extra guarantee for everyone to give their contribution to building a positive future."
Collaboration within the company may require some external help too. At Sofidel, they've brought in the expertise of Bonfiglioli Consulting – an international business consulting company with a specific focus on operations. With their assistance, says Vannucchi, "we have been able to add a brick each time in creating our Sofidel Manufacturing System. This is how the Sofidel Manufacturing System was born and has evolved, characterized by identical activities, indicators and reference standards in every plant of the Group."
"We wanted to introduce new tools for analyzing and attacking losses, while at the same time trying to enhance the enormous experience and knowledge of our plant operators, technicians and production experts. The challenge was to structure and optimize the way we were already working – sometimes even encountering some resistance to change – spread company knowledge more effectively than in the past, to make it common to all Group sites, and ensure that it is shared over time," adds Vannucchi.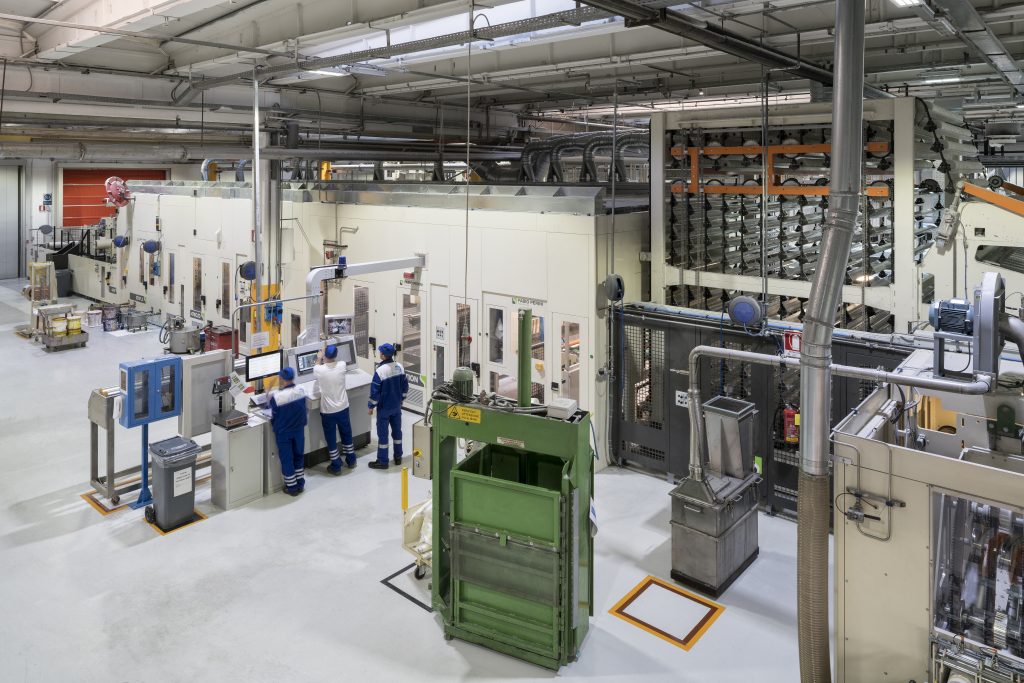 The drive for greater sustainability in operations is one that touches every industry and every sector. For manufacturing on any scale, that focus is not only limited to more familiar issues such as carbon emissions or supply chain – areas of efficiency and waste reduction also play a vital part.
In a progressive, socially conscious organization, the values of Lean Production are a vital tool for this evolution to continue and accelerate.
After all, less is more.