A pioneering social sustainability project from Sofidel supplier PETROFER won the 'Best Sustainability Project' award in the 'Large Enterprises, Social Responsibility' category at the Sofidel 2021 3SAwards, but as Thomas Brandenburger, Teamleader Technical Sales Paper Chemicals, told Jacquetta Picton, the project ticked many more boxes
True sustainability is made up of many strands; environmental, economic, and social. One of the reasons the technical team of judges at the Sofidel 2021 3SAwards were impressed with PETROFER's Waterbased Embossing Additive Without Flash Point project was because it was a mixed project encompassing both environmental and social practices.
The award was given specifically for the social responsibility aspect. The health and safety of workers within plants is a hot topic all over the world. But the judges were impressed to learn about the environmental reasons behind the research and development of this project too.
Health and safety as paramount
PETROFER is a global company with 15 subsidiaries and 70 exclusive partners worldwide producing industrial oils and chemicals. It is headquartered in Hildesheim, Germany, and a family-owned business where the third generation is already beginning to play an important role in the company. Its award-winning project focused on a lubricant to be used with embossing machinery applied in the converting stage of the manufacture of tissue paper.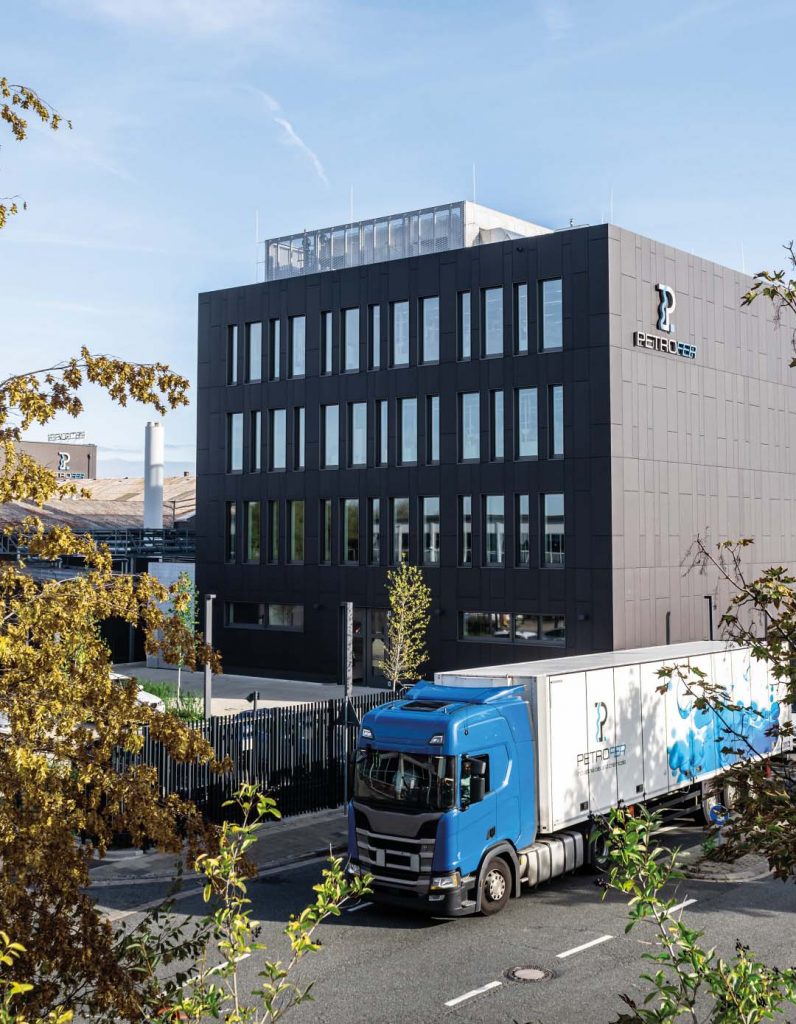 Thomas Brandenburger, a chemical engineer at PETROFER, explained the drivers behind the project. "In tissue production you produce big mother reels that have to be converted into – for example – small rolls of toilet paper," he said. "This process has to be quick and accurate. We heard from customers that the embossing and converting process carries a big risk of fire. Two to three fires per converter unit per year."
This is a major consideration primarily for the health and safety risk that may affect workers within production plants, but also the machines have to be repaired, affecting production. "Tissue converting creates a lot of dust," says Brandenburger. "The oil typically used in the embossing has a low flashpoint. There is also an electrical charge on the converting machine so there is a risk of sparks. This, combined with the aerosol of the oil, plus the low flashpoint, plus the dust means a high risk of fire."
Extensive know-how
The alternative, based on silicone oil, also has disadvantages. Most of the silicone oil available in Europe is imported from China, with its supply currently facing a number of logistical challenges. Thomas has also heard that the price for silicon oil is 200% higher than last year.
Apart from supply issues silicon oil causes other challenges. "Producing silicon oil is a high energy process, which is expensive and environmentally unfriendly," Brandenburger explains. "Also, if silicon ends up in the wastewater, it causes a problem. It is extremely slippery too, so if it gets onto the plant floor it is like ice, which is unsafe for workers too."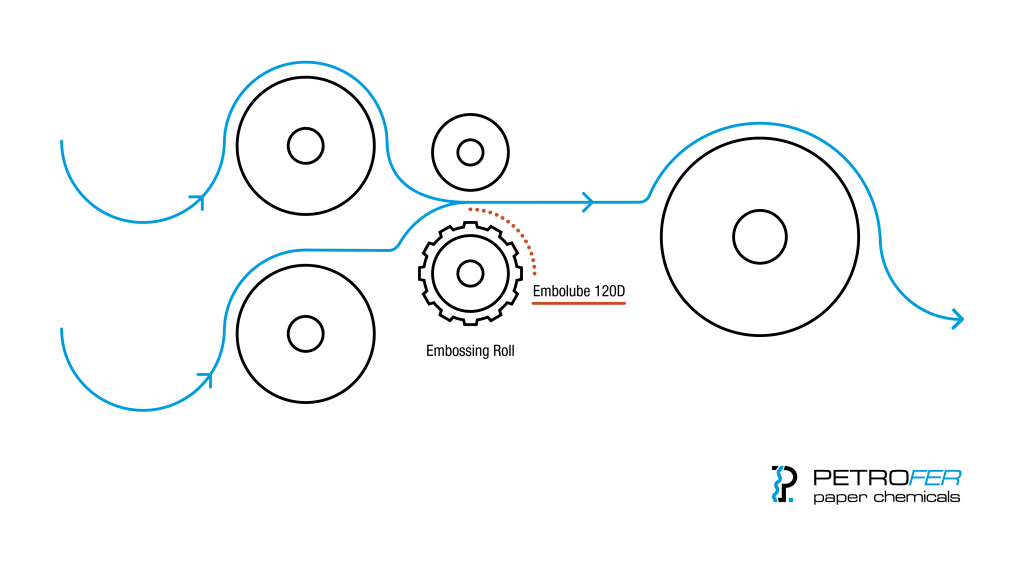 PETROFER decided to apply its extensive know-how to the problem. It came up with a new product, This was trialled with Sofidel. After making a few tweaks the new product Embolube 120D was launched.
As Brandenburger concludes: "Sofidel is a company that is open to new ideas and it likes to put them into practice. Also it's taking a path of continuous improvement, and taking us with it. Sometimes small steps, but we are going forward along the path, which is good. Business at Sofidel is not just focussed on product quality, performance, and price but there's also a holistic view of what we are doing.
"To follow this way of thinking makes sense and is now our joy. A lot of people worked on this project to win this prize. It was a great example of teamwork."
Further details:
For more information, please visit the PETROFER website.