Alessandra Prampolini, general manager of WWF Italy, and Luigi Lazzareschi, CEO of Sofidel Group, discuss the power of collaboration and its importance when tackling an issue as challenging and nuanced as sustainable development
Credit: © Elisabeth Kruger / WWF-US
'A problem shared, is a problem halved', as the old saying goes. And there are not many problems as complex and challenging as that of how to improve global sustainable development. Finding a partner that understands the size, scale and scope of that challenge – and believes in tackling it in a like-minded, collaborative way – is therefore the key to creating meaningful and lasting solutions. Some partnerships were simply meant to be. Sofidel's 15-year collaboration with WWF, which began in 2007, is fundamentally focused on sharing and achieving the same goals.
For Luigi Lazzareschi, CEO of Sofidel Group, the experience of working with WWF has been a successful one precisely because, much like the international non-governmental organization – which was founded in 1961 – his company "has always followed a long-term strategy in its choices." This is a characteristic, he says, that, in many cases, has made Sofidel more sensitive to sustainability issues "by fostering the emergence of a model of 'responsible proximity' capitalism."
In the early 2000s, Lazzareschi and his team "found it necessary to systematize and enhance this heritage by integrating sustainability into the way we operate." The intention, he says, was to make sustainability a strategic growth factor. The fact, then, that the paper industry is energy- and water-demanding, using forestry-derived raw material, led Sofidel at that first stage to focus particularly on the environmental aspect.
As a consequence, in 2007, Lazzareschi decided to contact WWF since it seemed "the most suitable partner, due to its history, international profile, and authority." Enthused by the experience, the following year Sofidel joined the international Climate Savers program, which proposed that companies voluntarily adopt plans to reduce greenhouse gas emissions by implementing innovative technologies and strategies. "This," he says, "was the start." Sofidel now has emissions targets in line with climate science and a goal of 84% purchased energy from renewable sources by 2030.
Concrete action plans
As Alessandra Prampolini, general manager of WWF Italy, recalls, the idea for a collaboration followed a positive discussion on the main environmental issues for the tissue paper industry, from energy usage to forests. "Sofidel wanted to invest in and support WWF projects to protect nature, and we found great willingness to discuss how to improve the group's environmental policies and practices. Thus, from the outset, a holistic partnership was established that included the definition of challenging environmental goals and concrete action plans to achieve them; as well as the development of communication and awareness-raising activities on key environmental issues, which have also been enriched over the years with educational programs and institutional events."
Of the many initiatives carried out together between WWF and Sofidel, many have produced significant results through a symbiotic, collaborative partnership. Lazzareschi cites the Climate Savers program as something he is particularly proud of. Between 2009-2020, Sofidel reduced its direct emissions (carbon intensity) of CO2 into the atmosphere by 24%. "Since the Climate Savers experience, the collaboration with WWF has expanded and strengthened. In fact, we have shared with WWF a pathway to improve our forest procurement process, which in 2016 led us to have 100% of the fiber we use certified by independent third parties with forest certification schemes."
Sofidel also has joined or supported numerous activities to raise awareness, educate and inform on sustainability issue that are close to Lazzareschi's heart, including 'I'll Take Care of You' ('Mi Curo di Te'), an environmental education program made available free of charge to Italian primary and secondary schools that, since 2014, has already involved more than 650,000 students.
Prampolini was equally satisfied with "the quality and positive reception" of the 'I'll Take Care of You' project and its impact on schools in recent years. She considers Sofidel's role as being that of a strategic 'change agent' on climate and energy within its own production sector and along the value chain because the group's commitment "has also virtuously involved its suppliers, acting as a multiplier."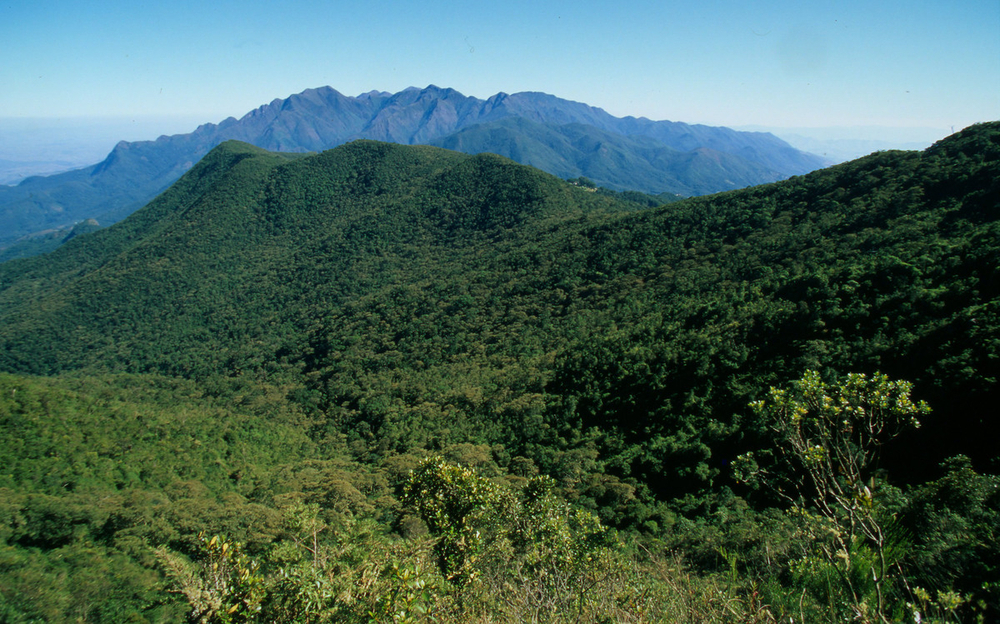 Another significant achievement, according to Prampolini, is the most recent joining of the Forests Forward program for sustainable forest resource management, because "the Group's global commitment to responsible sourcing is a strategic part of our work together." Sofidel has not only achieved 100% certified cellulose, of which 80% is Forest Stewardship Council (FSC®) certified, but "is constantly comparing notes with WWF to improve environmental policies and reduce any possible risk of impact on the ecosystems where the company's operations insist," she says.
Long-lasting shared value
The relationship between WWF and Sofidel is a perhaps rare example of a "long-lasting" collaboration between a for-profit company and a non-profit organization. For Lazzareschi, in Sofidel's efforts to create long-lasting shared value, "collaborations with stakeholders play a central role." For him, that is "an important lever for building transparency and trust, but it also helps to "combat poor quality information or harmful forms of greenwashing," he says.
"These 15 years have strengthened us in this belief. Today, sustainability issues are more relevant than ever," says Lazzareschi. The importance of changing paradigms of production and consumption and focusing on ecological transition, the energy crisis and supporting the creation of new skills, is more vital than ever before.
"There are many areas in which the business world and an organization like WWF can work together in the interests of people and the planet," says Lazzareschi. "Among other things, right now, we are working with WWF for 'Sofidel4Talent', a training activity dedicated to young people, and we adhere to the Re-Nature Italy campaign for the protection and regeneration of natural capital in our country. I see this as a very good basis for looking positively towards the future."
Prampolini agrees that she always envisioned "a multi-year path on topics of mutual interest," but such a long-standing collaboration is "truly a cause for satisfaction and has been made possible by the group's willingness and continued support on sustainability issues," she says.
Following the goals of the conservation program, WWF works with companies to address complex challenges such as climate change and biodiversity loss so that they can produce and consume within the limits of a single planet," says Prampolini. "Today and in the near future, given the urgency of the environmental crisis, our demands on institutions and the private sector will be increasingly ambitious, aimed at building resilient communities and ecosystems."
For Prampolini and her team 2030 is the key year "by which we must be on track to decarbonize and reverse the loss of nature to create a secure future for people and the planet." The Sofidel and WWF partnership therefore, which has become a best practice benchmark for for-profit and non-profit collaborations, continues on this path according to the challenges identified as priorities: commitments to climate and nature that can truly contribute to a transition to a net-zero and nature positive global economy.
From his perspective, Lazzareschi believes the experience of working with WWF has enabled his organization to gain an enhanced insight into sustainable development and also helped improve process and innovate new products. "WWF has acted as a powerful catalyst. It has helped the company grow in awareness, strengthen itself culturally, and become familiar with issues and sensitivities at the center of international public debate," he says.
For Prampolini, partnerships are about "sharing vision, values, and know-how to achieve more together than can be achieved alone – we believe strongly in this hybridization," she says. "Our collaboration with Sofidel will see us work increasingly together, with the possibility of testing new approaches to reducing ecological impact, knowing that good practices can be shared, involving the entire supply chain and industry sector in these crucial years. Nature is everyone's business."
Further details:
For more information about WWF, please visit wwf.panda.org or www.wwf.it (in Italian).