Madeline Patterson, SVP at global communications agency BCW, also leads its U.S. ESG strategy team. In helping clients to convey their sustainability credentials and goals more effectively, the focus is always on "moving people," she tells Future
The strapline on BCW's website is "moving people to move you forward." It's a mission statement the global public relations and communications firm takes extremely seriously, helping its clients to "navigate exponential change." It has a particular expertise in supporting clients in communicating environmental, social, and governance (ESG) and sustainability goals and achievements, with Senior Vice President Madeline Patterson leading the charge in the U.S. Here she talks "advancing narratives" and why honest and transparent comms are always the right way to move people. BCW is an agency partner of Sofidel.
Why must organizations work much harder to better communicate their sustainability credentials and goals?
Madeline Patterson: There's a lot of scepticism rightfully around sustainability goals and credentials, because unfortunately, there's been a real lack of consistent data and transparency. So, companies must work to overcome bad actors and ill-informed companies that don't have data or are making promises that they can't keep. There's a lot of scepticism in the space, especially for the average consumer, investor, or a supply chain partner who maybe doesn't understand some of the nuances of your business.
So, when that partner might hear that your company is working on net-zero, and they know as part of your supply chain that they can't get to net-zero, they'll be wondering, 'How can you get to zero?' There's a trickle-down effect that can be overcome with more transparency and better data and context for that data. Having a strong communications program that includes those two things can help overcome some of these barriers.
Why is it important that these are communicated transparently, honestly, and authentically?
Madeline Patterson: It starts with building a foundation of trust, because you must be realistic about where you are and where you're going. Companies will experience setbacks, or unforeseen events such as the global pandemic, where, maybe they must use more water or energy for safety reason, or perhaps in some locations, energy is no longer as renewable. There's very little that businesses can do to influence that. All these factors are about the authenticity of being clear and honest on the limitations the organization is facing. That helps build trust. Through that, you can really explain why a certain key performance indicator is trending up or down. That will help overall your reputation but also lower your risk management.
When investors are looking at ESG, they're looking at ESG risk. Do you have strong governance? How are you managing the key issues for your business, whether it's carbon or water, biodiversity loss, or your supply chain management. The more you can do that transparently, honestly, and authentically, the better it is for all stakeholders: investors, customers, suppliers, and employees.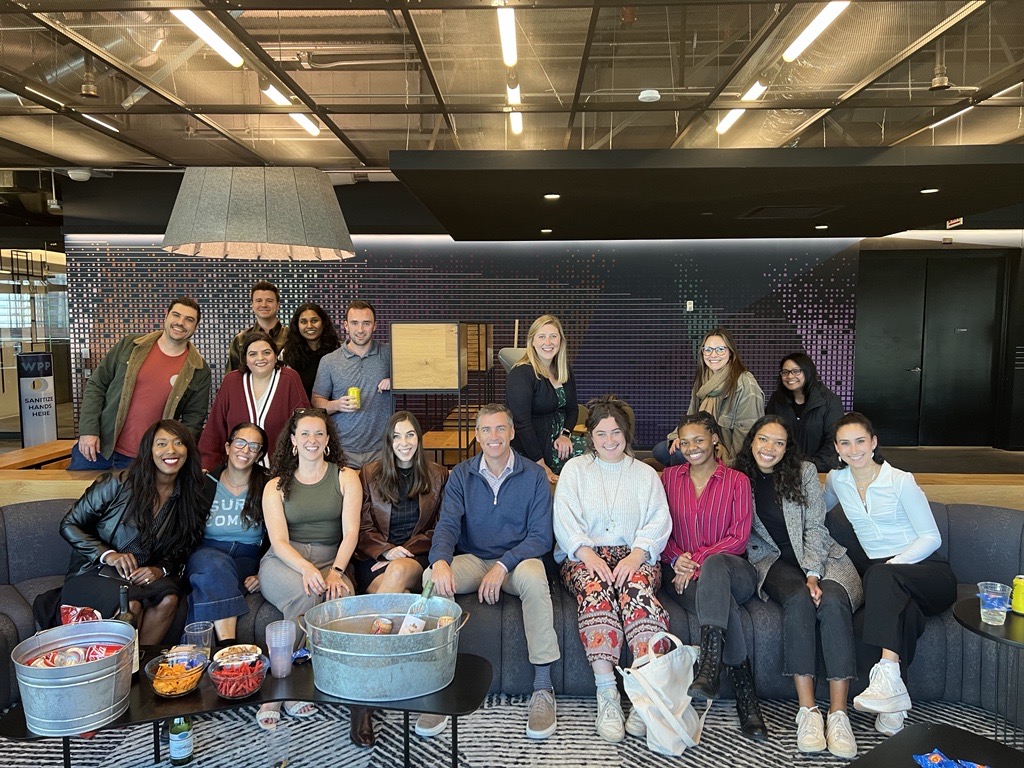 What are the challenges that inevitably come with that?
Madeline Patterson: Inherently a fear of backlash. But, we've seen in the communication space companies that communicate upfront honestly and authentically about their challenges and give more detail than maybe they would otherwise, are seeing a positive effect. Customers understand that this can be hard, that a business is striving to meet a goal but just falling short. There could be an improvement in trust if you communicate that in a clear way.
Getting internal buy in and making sure all departments – from legal and investor relations to the C-suite – are aligned is hard when there's a tough conversation to be had. I understand why corporates are hesitant to have that transparent, external storytelling, because there are inherent challenges, but we can point to examples where companies acknowledge that they've made mistakes and it builds a lot of equity with their employees. That helps not only retention, but also recruitment. Then that trust with those other stakeholder groups can really grow if you're able to overcome the communications challenges.
"Getting internal buy in – and making sure all departments are aligned – is hard when there's a tough conversation to be had"

Madeline Patterson, BCW Global
Why do consumers care so much more about ESG goals now?
Madeline Patterson: You'd be hard pressed to find a consumer who hasn't experienced or watched some of the climate crises that are happening. Every time there's a natural disaster, we're all reminded of what we're facing. Companies are being held responsible for their impact on the planet. Just making a good product or delivering a service doesn't cut it anymore.
So, there's a collective power that consumers have where they can decide to use their purchasing power for good, or to at least support businesses that they feel are on the right path. Consumers are acutely aware of a role they can play. Where they shop and who they support can make a difference.
Why do business need to follow responsible practices and take a pragmatic approach to communicating them?
Madeline Patterson: If you look at businesses that are really prioritizing things such as carbon reduction programs, generally they're outperforming their peers. There are a few reasons for this that are empirically proven at this point. Number one, employees want to work at these businesses, so they're getting and retaining that talent. Two, customers have a more positive sentiment about that company. And three, investors see lower risks for well managed and communicated businesses, so they're willing to invest more and give access to capital at a lower rate. Because these businesses are future-proofing and thinking ahead they are managing any risks they may face.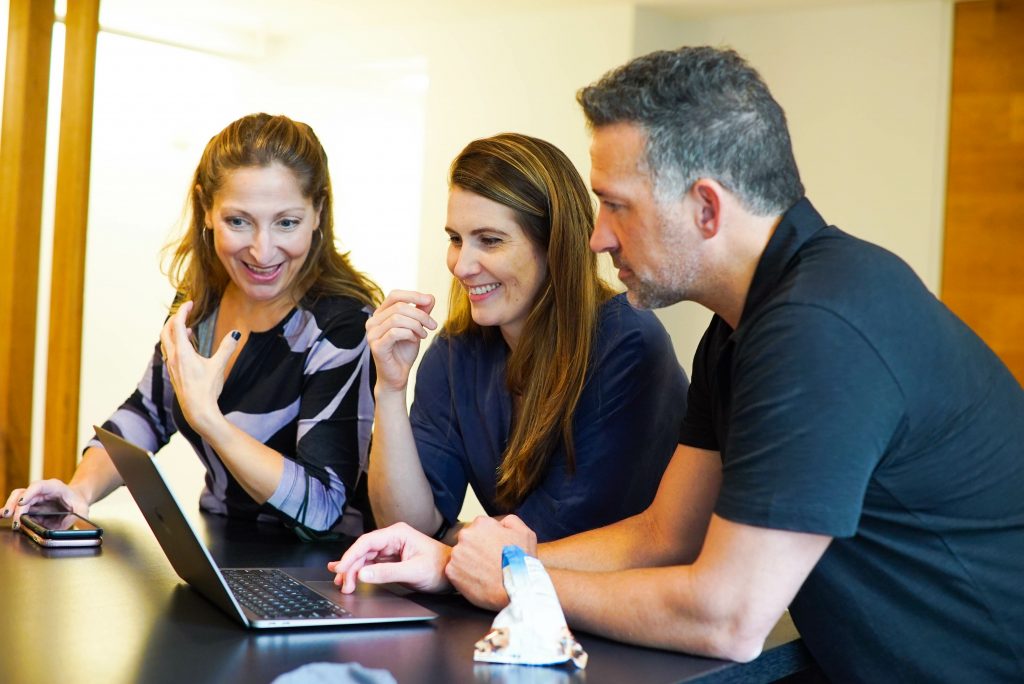 How do you feel the landscape of PR comms in ESG will change later this decade?
Madeline Patterson: I'm really encouraged by the trajectory of what I see. When I first started in this space, about six years ago, we were seeing a lot of storytelling without many key issues, or material topics, really shining through. A client might talk about its pollinator program at the headquarters in its annual report, but it wasn't talking about nature loss in its supply chain. It might pick and choose stories that add value to the employee experience but are not really important.
"I'm really encouraged by the trajectory of what I see"

Madeline Patterson, BCW Global
Now I'm seeing more of a shift to really looking at those material topics and what's really impacting the business and where's the business having an impact. We just need to focus on those programs that are moving the needle against those key issues and topics. If your business is very energy intensive and carbon is a huge issue, where are you moving the needle? What specific programs are you doing? It doesn't have to be a broad, sweeping global mandate. It can be something one market is doing that's successful. You need to communicate it so other markets know – but also, other businesses and suppliers – can learn from what you're doing well.
There can sometimes be a hesitance in waiting to communicate something until it's fully baked, but we're seeing progress. We don't have time to wait five years to see the numbers. Let's start having that dialogue in a transparent and honest way. Let's start building that trust and talking about it right away, authentically. Those are the two areas that we're moving, and we'll continue to evolve. As communicators we have a role to play in ensuring that we're finding those pragmatic, responsible stories. Sometimes it can feel like searching for a needle in a haystack at a big company before you can share those stories with partners, suppliers, and the media, but there is definitely progress.
Further details:
For more information, please visit bcw-global.com.