A new report from Systemiq highlights just how close we are to heavyweight, global advances in the bid for decarbonization
The continuing quest for a Net Zero future in the climate emergency can often be seen as an overwhelming task. But a new report launched at the 2023 World Economic Forum Annual Meeting in Davos shines a light on three fundamental areas for action where major progress towards a low-carbon future is well within our grasp.
The Breakthrough Effect report, authored by the system change company Systemiq, lays out three 'super-leverage points' where low-carbon solutions can break into the mass market and push out the incumbent high-carbon option through affordability, attractiveness and accessibility.
Background
Systemiq is an advisory firm that aims to create good disruptions by working with corporates, governments and financial institutions to accelerate the transition to a Net Zero economy.
In November 2021, Systemiq published The Paris Effect. The report argued that although emissions since the Paris Agreement had not reduced – in fact, often they had risen – the leading indicators of decarbonization solutions had in fact substantially improved. It found that between 2015 and 2020, solar and wind power, batteries, electric vehicles and sustainable aviation fuels had all become genuinely viable alternatives to fossil-based incumbents.
"With The Paris Effect," says Mark Meldrum, Partner at Systemiq, "we said that there is a very feasible scenario where these solutions begin to beat the high-carbon solutions in the next 10 years across all the sectors."
The domino effect
The Breakthrough Effect report goes one step deeper, asking what needs to happen to affect this change – and how close we are to achieving that. It also makes the case that change in one high-emission sector leads to change in another. A virtuous domino effect.
For example, as solar and wind gets cheaper, the investment case for electrifying improves. Batteries are used for flexibility in the power grid, but they're also used for electric vehicles.
As Meldrum puts it, "Where could a tipping point in one sector result in a scale up of adoption and cost reduction of these solutions in others?" The Breakthrough Effect highlights three 'super-leverage points' where action should be focused to 'trigger a cascade of tipping points to accelerate the Net Zero transition'.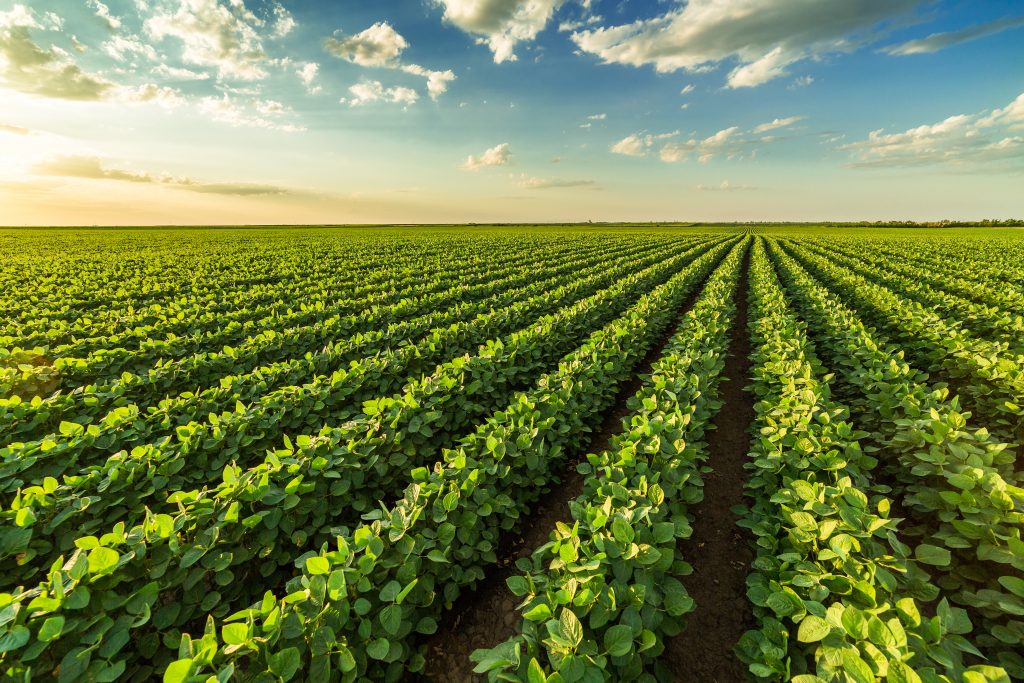 Super-leverage point #1: Zero-emissions vehicles
The use of electric vehicles is near its tipping point and scaling all the time. Can regulatory action encourage the use of electric cars to make that tipping point happen as quickly as possible?
The report calls for subsidies and zero-emission vehicle (ZEV) mandates to boost production, scale up battery manufacture and bring down battery costs even further. And evidence that these mandates work already exists. The International Council on Clean Transportation (ICCT) has found the requirement of manufacturers to ensure ZEVs account for rising proportions of their car sales to be 'highly effective' in California, China and the Canadian provinces of Quebec and British Columbia.
Super-leverage point #2: Fertilizer production
"We had a hunch about this one and put the numbers together," says Meldrum. "But even we were surprised about how far fertilizer as a sector could take us." Fertilizer is made using ammonia, itself produced from natural gas. However, simply switching to green ammonia, produced from green hydrogen, requires no conversion of existing fertilizer manufacturing plants. Plus, its green premium – the additional cost of choosing a clean technology solution – is one of the smallest in the emerging hydrogen economy.
The tipping point is well within sight. As Meldrum puts it, "We only need to cover 25% of the fertilizer sector to reach the tipping point. And once we reach that volume, it crashes the price of hydrogen electrolyzers" – increasing the cost viability of zero-emission solutions in other sectors such as steel production and shipping. As with super-leverage point #1, the report calls for mandates on green ammonia use to help drive change from the top.
Super-leverage point #3: Food and land use
The land use intensity of breeding animals and growing crops to feed animals is immense. But increased take up of alternative proteins can relieve a significant amount of this pressure. The report states that if alternative proteins reach 20% market share, this would free up 7-15% of total land currently dedicated to agriculture and reduce carbon emissions from livestock farming.
And the freeing up of this land has positive implications on reducing deforestation too. "We know that deforestation decisions are based on many factors," says Meldrum, "and only one of which is needing more land to feed more people. But that is still part of it." Favoring alternative proteins in public procurement policies, the report argues, can help bring that food and land use tipping point ever closer.
What next?
The report opens with a stark message: "The world is heading towards a series of climatic tipping points that risk causing irreparable damage to our planetary life-support systems." But, it argues, flipping these negative tipping points into positives offers an opportunity to drastically cut global emissions.
"A lot of it is down to the decisions that our governments and corporates make," says Meldrum. "There are actions like the Inflation Reduction Act's clean hydrogen subsidy in the US, the REPowerEU plan, the European Green Deal. These types of policies with sufficient scale and financial incentive give me confidence that we can trigger these tipping points and set off this cascade."
"For policymakers, we should be thinking about paying to create these tipping points and all the benefits of a more competitive low-carbon solution. For stewards of private capital, do we want to be putting money into fossil fuel infrastructure knowing that the sectors could shift very quickly once we reach those tipping points? "It's almost like climate acupuncture – we push a system here to create a wave of outcomes."
Further details:
For more information, read The Breakthrough Effect report here.