Harriet Bosnell is CEO of City to Sea, a pioneering campaign group that successfully demanded the UK ban of the most polluting single-use plastic items. She talks to Future about the importance of taking positive action and create behaviorial change
Founded in 2015 by environmental campaigner Natalie Fee, City to Sea is a UK-based organization on a mission to stop plastic pollution. New CEO – or to use her preferred title, 'Sea-EO' – Harriet Bosnell here discusses how much damage plastic is doing to our planet, biodiversity and our own bodies, and why she is as interested in engaging with individuals as with "the levers of power: big business and government" in taking positive action to prevent the flood of plastic pollution.
City to Sea's mission is to prevent more than a million tonnes of plastic from being produced each year in the UK. Why is this such a vital undertaking?
Harriet Bosnell: Our mission is to prevent all plastic pollution at source. The reason it's so vital is because plastic is carbon, which is contributing to climate change significantly. Also, plastic has a huge impact on nature. There's 5.24 billion pieces of plastic in the oceans right now. Every year, more plastic gets produced, and does damage to our planet. Never has there been a more serious time for us to address the plastic pollution problem with organizations that continue to produce plastic.
What are the consequences if we don't address this and arrest this problem?
Harriet Bosnell: The IPCC Intergovernmental Panel for Climate Change (IPCC) warned that the planet will warm up to really unpalatable levels if we don't address it [on 20 March 2023, IPCC scientists issued a 'final warning' on the climate crisis, stressing the planet risks irrevocable damage that only drastic action can avert ]. We will continue to harm nature and impact animals and biodiversity directly. We have lost 66% of biodiversity in our oceans as of 2022, and microplastics are affecting human and animal health. We know, through scientific research, that people are breathing in plastic – we 'eat' the equivalent of one credit card worth of plastic every week; microplastics are crossing the bloodstream barrier for women and babies as well. It's a super challenging time for the planet and never has it been more important to address plastic pollution.
City to Sea campaign aims to stop plastic pollution at source. Why is this the most proactive way to tackle this issue?
Harriet Bosnell: Only approximately 9% of plastic has ever been meaningfully recycled [in the UK]. The reason for that is economic; its cost. We can't recycle our way out of this issue. We're facing a flood of plastic every year. It's like mopping up a bathroom when the bath taps are still overflowing. We should only produce plastic when it's absolutely needed for things like medical equipment. Single-use plastic, such as cutlery, period products, cigarette butts and nappies are damaging our environment every year. They're for our convenience, but they're destroying the world we live in.
The organisation has been behind campaigns including Refill, Plastic Free Periods, and Cut the Cutlery, which saw some of the most polluting single-use plastics banned across the UK. Why did these campaigns prove to be successful, but equally, why is there still much work to be done?
Harriet Bosnell: We understand behaviorial change, and we work directly with the public, organizations and brands around create positive behaviorial change. We do a lot of lobbying and engage with the levers of power: big business and government. We believe in strategic change. So, we go after the most polluting single-use items that are hugely damaging to the environment.
But the plastic pollution challenge is also individual and global. We all need to change what we do every day and educate ourselves about the impacts. Changing our day-to-day behaviors is important and makes a difference.
Why were you excited to join City to Sea this year as its new 'Sea-EO'?
Harriet Bosnell: I'm a keen swimmer – I can often be found swimming in the sea in Cornwall and in the rivers where I live in Bristol and Bath. It does take away from the enjoyment when you find yourself swimming alongside nappies and tampons. So, there was a personal interest that engaged me. I'd used City to Sea's amazing Refill app [participating UK cafes, bars, restaurants and other businesses can sign up to the app and put a sticker in their window – helping customers refill bottles with less waste] to refill my own water bottle and I started to connect my desire for enjoying clean rivers with the role City to Sea plays in telling people where they can access a good water source so that they don't need to buy bottled water. I'm super proud to work here.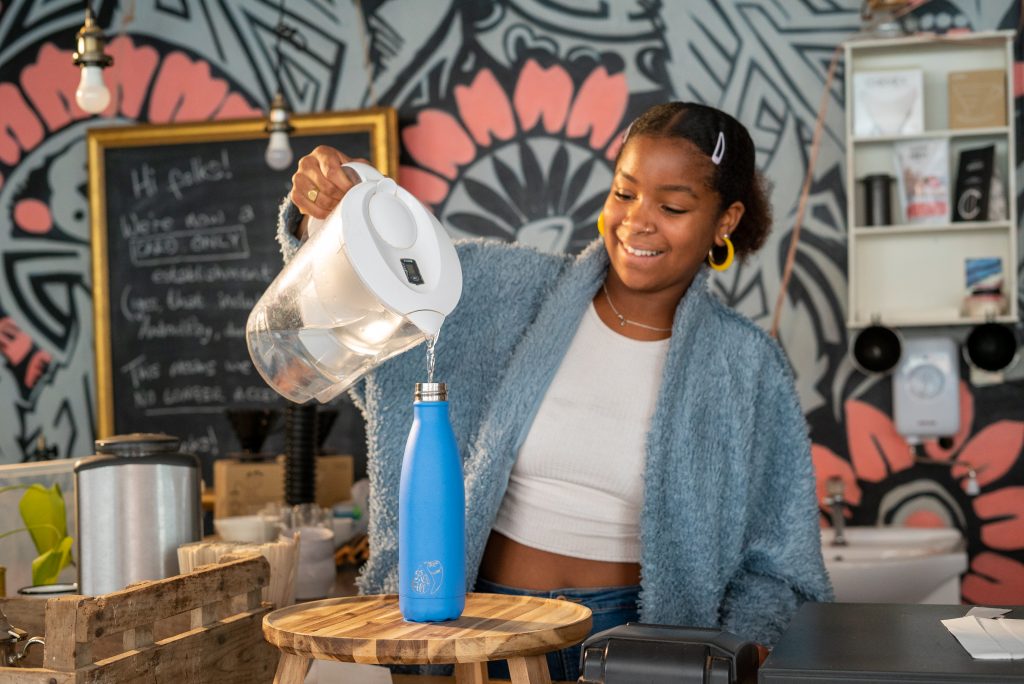 Why does this cause mean so much to you?
Harriet Bosnell: In terms of overall well-being, anyone who's been out there in nature and spent time with a walk along a beach or their local river, understands that there is a massive positive impact on well-being. I want to go to my local park and experience greenery without seeing overflowing bins full of plastic bottles, nappies. I want to be able to enjoy nature.
The role that enjoying a green or blue space plays with mental well-being is well documented. I worked in health and social care for some years and have myself benefited hugely from river and sea swimming and taking my kids into nature. To be able to do that is an absolute privilege, but one that we need to cherish, protect, safeguard and to campaign and fight for. Because otherwise, we are losing it.
It's important we do everything that we can and take positive action ourselves to make those individual and global changes.
Further details:
City to Sea is celebrating World Refill Day every 16 June. Download its Refill app and join the 'Refill Revolution', here: https://www.refill.org.uk/world-refill-day/.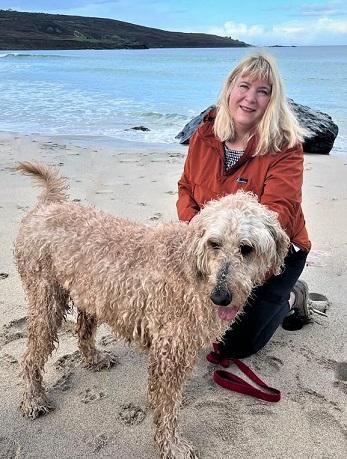 Photo credits: City to Sea