The Sofidel 2021 3SAwards on Monday 6 December 2021 may have been a virtual event, but its celebratory spirit was tangible and its message of supporting sustainability excellence in the supply chain, powerful. Michael Jones reports on an awards ceremony with a difference
Timely, pertinent, and pragmatic, the overall theme of the fourth Sofidel Suppliers Sustainability Awards (3SAwards) hosted virtually on Monday 6 December 2021, was 'Clean it up!' The tagline, 'From a Clean Company to a Clean Living', neatly encapsulated an international awards event that was created "to encourage, disseminate, enhance, and reward best practices and improvements" made by Sofidel Group's suppliers in the field of social and environmental sustainability. The three past editions of the awards took place in Lucca, Italy (on the occasion of the Sofidel Group's 50th Anniversary in 2016), in London, UK (2017), and in Columbus, Ohio, US (2018).
The 2021 Awards saw suppliers from across Sofidel's global supply chain submit projects that champion sustainability excellence for the consideration of a Technical Evaluation Committee comprised of representatives from UN Global Compact Network Italy Foundation, Sodalitas Foundation, SGS Italy, and WWF Italy.
A serious message
Keynote speakers at the 2021 3SAwards included political lobbyist and esteemed author on climate change policy, Tom Rivett-Carnac, and American climate change activist and author Katharine K. Wilkinson, one of Time magazine's '15 Women Who Will Save the World'.
Hosts, TV presenter Tim Shaw and Sofidel Group's Chief Purchasing Officer Andrea Piazzolla, set a relaxed and humorous tone from the outset, punctuated with serious messaging throughout, and with many examples of Sofidel's own pioneering sustainability work.
But, suppliers were very much front and center during the awards. In his opening address, Sofidel Group CEO Luigi Lazzareschi, spoke directly to the company's supplier community, making it clear that while it is, "always a privilege to welcome our suppliers, this time at the 2021 3SAwards there is something more to it. We feel very strongly that this period can and should be a time of rebirth; a time to look to the future with confidence. To solve problems that we can no longer postpone after COP26. The whole world is more aware than ever of the urgent issues humanity has to face. I'm very pleased to join forces with you to make change and to start building a better world. We are really proud to work with you."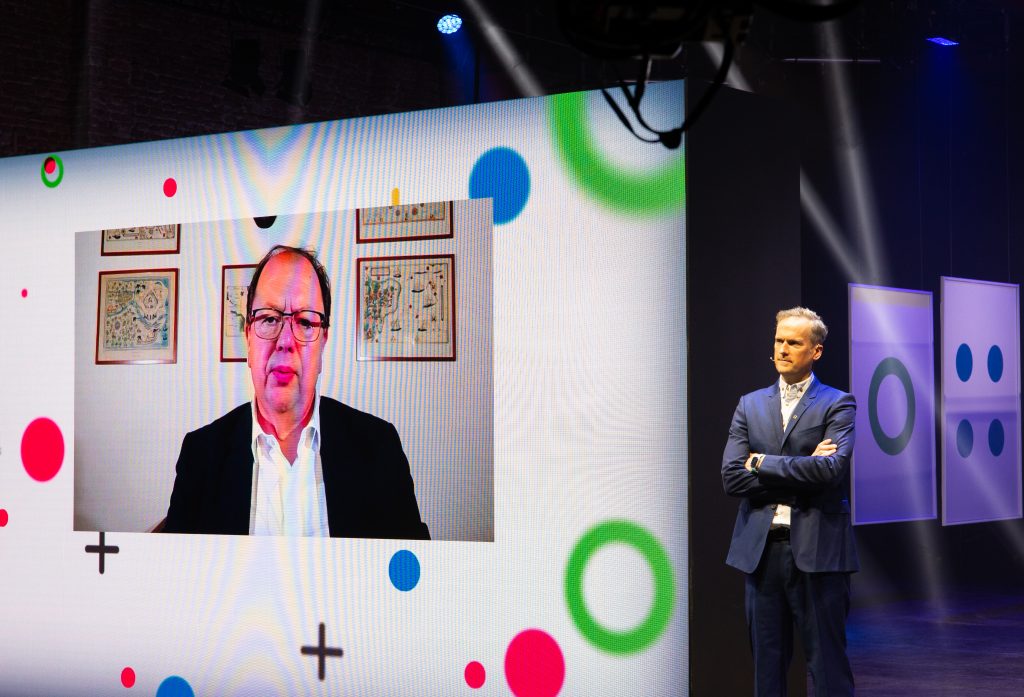 The 3SAwards have become, said Lazzareschi, "real models of exchange and comparison to reach each other and continue to improve everyone's share experiences."
Sharing and collaboration said Piazzolla, "are the key words that we emphasize to all our suppliers around the world: only through fully collaborative relationships and shared goals is it possible to effectively contribute to solving the problems concerning our ways of producing, consuming, and living. An approach whereby, through this 3SAward, we demand even more of our partners, especially regarding the battle against climate change and the reduction of pollution from plastic."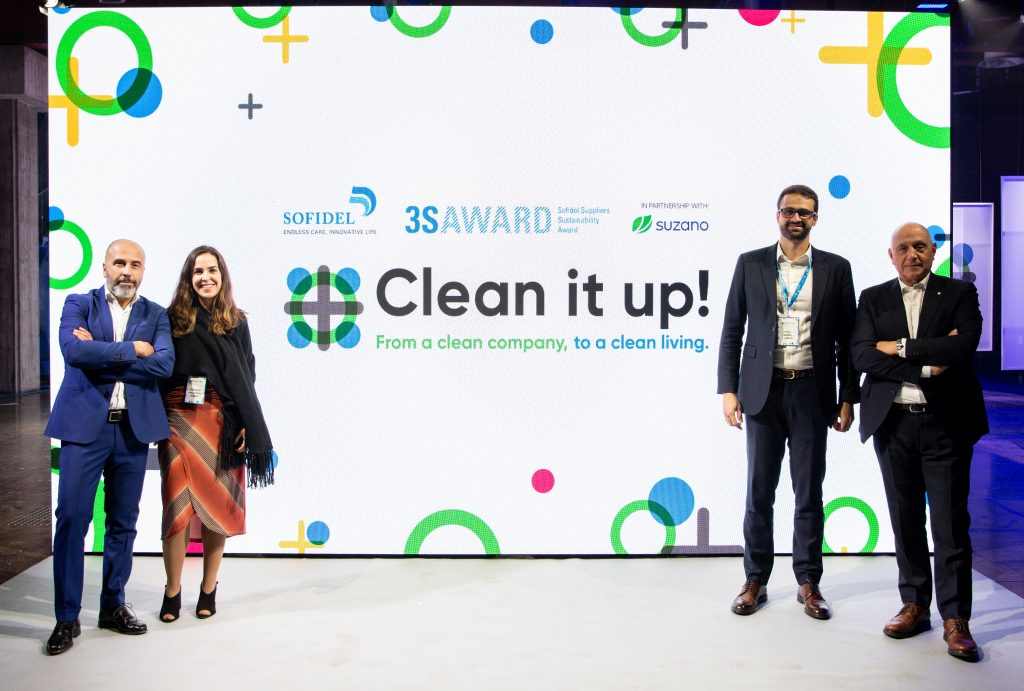 The categories; the winners
The award winners themselves represented the broad breadth of Sofidel's supply chain and showcased ten outstanding examples of social and environmental sustainability in action. Below are the three award categories, along with this year's winners:
The Best Supplier, for suppliers that have attained the highest score on the basis of the 'TenP Paper' (the prequalification system of Sofidel's suppliers based on the Ten Principles of the Global Compact of the United Nations) self-assessment platform:
Pulp Producer category: Metsä Fibre
Procurement and Purchasing category: Henkel
Logistics Services category: Trans Italia
The Best Improver, for suppliers that have significantly increased their score on the above-mentioned self-assessment platform:
Pulp Producer category: Arauco
Procurement and Purchasing category: Print Pro
Logistics Services category: Ewals Cargo Care
The Best Sustainability Project, for suppliers that have implemented a particularly effective and innovative environmental or social sustainability project:
Large Enterprises, Environmental Responsibility: Kuehne+Nagel
Large Enterprises, Social Responsibility: Capp Plast and Petrofer (joint winners)
Medium/Small Enterprises, Environmental Responsibility: Plastylenia
Keynotes on key priorities
The 2021 3SAwards saw some outstanding speakers during the ceremony. Before his keynote, Tom Rivett-Carnac, founding partner of Global Optimism, co-presenter of climate podcast, Outrage + Optimism, and co-author of The Future We Choose: The Stubborn Optimist's Guide to the Climate Crisis praised Sofidel's own "commitment to science-based targets" before delivering a speech that implored businesses across global supply chains "to take bold action" on climate change. "Develop your skills to talk about the leadership you're already demonstrating. Your transparency on your commitment is going to be more important for showing that you're serious about this as well as for convincing others," he said.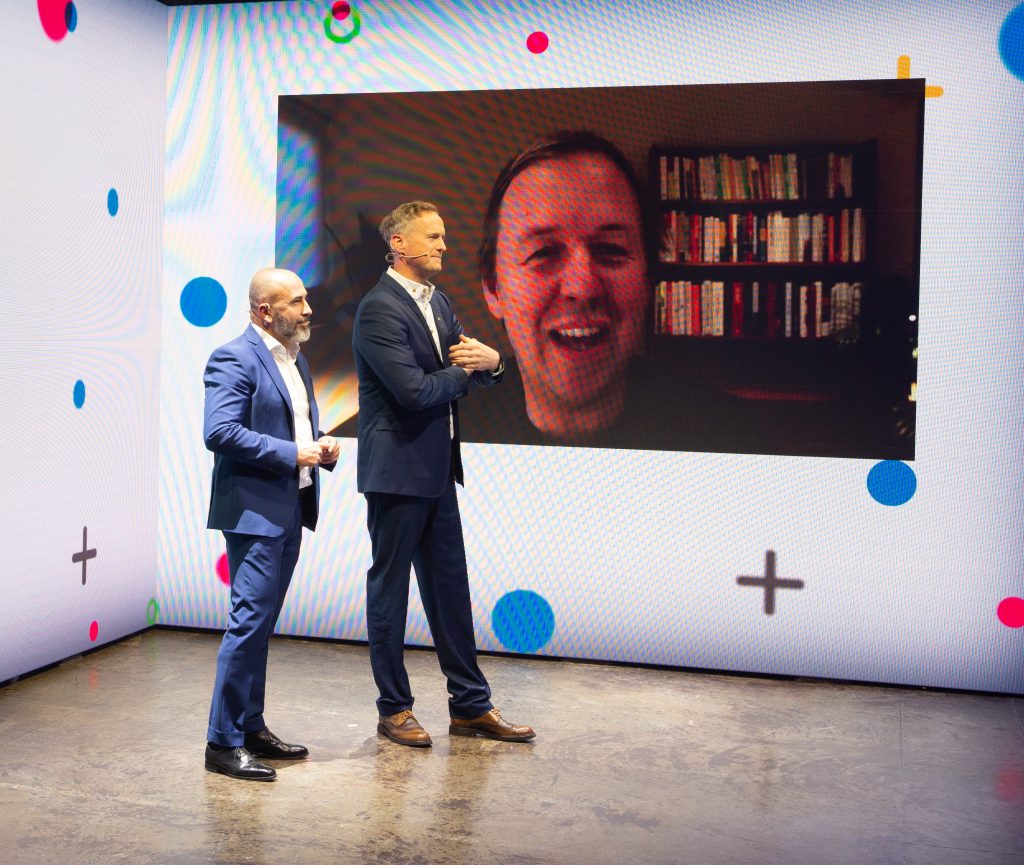 Rivett-Carnac also impressed that, despite the general mood on climate change post-COP26 being one of disappointment at the lack of commitment and affirmative action from world leaders, there is still room for optimism. "We are seeing lower prices for clean energy, land is being regenerated and reforested, capital is shifting, and the financial sector has moved very quickly. Kids in the streets are calling for change with a verve and tenacity we haven't seen for years; it might work this time. It's up to us in the next eight years [2022-2030], but especially in the next 12 months."
Author Katharine K. Wilkinson also impressed the exigency of making climate change action an immediate priority, globally. "Science has made it very clear that transformation of the global economy is urgent if we are to come back into balance with the planet's living systems," she said. "To address the climate crisis, we must swiftly and systemically reshape the world we're living in."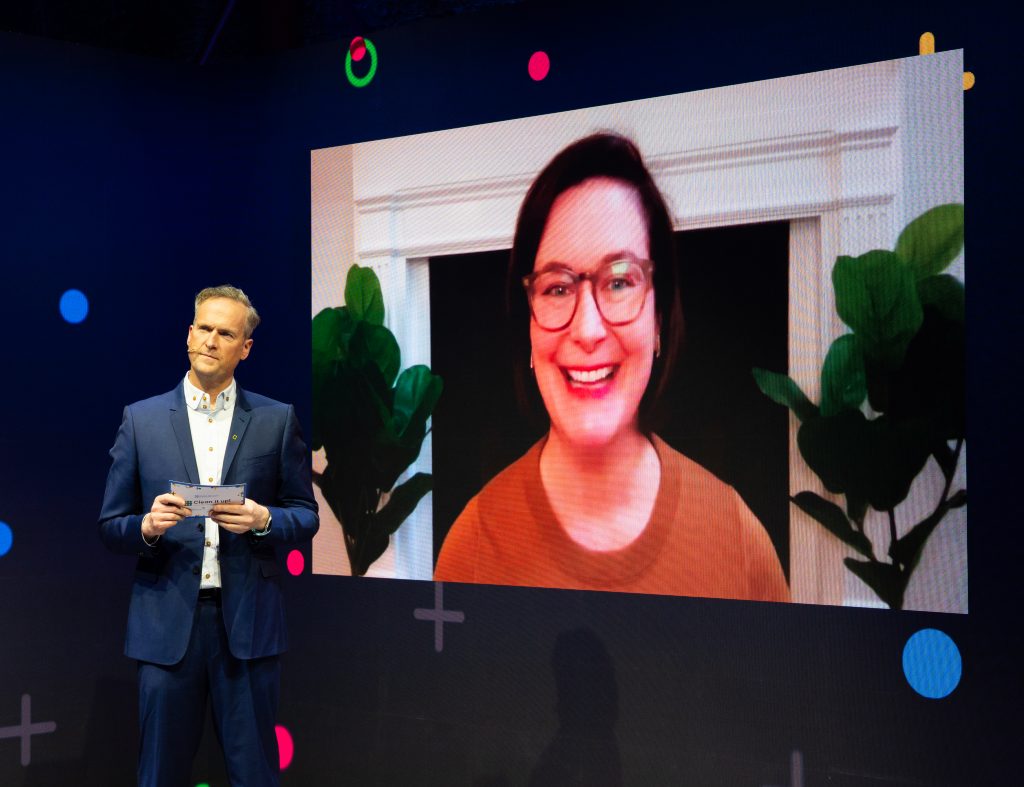 The Sofidel 2021 3SAwards are making their own, important contribution towards systemically reshaping Sofidel's own global supply chain, with the help and support of its suppliers and partners, including Suzano, whose CEO Walter Schalka also spoke at the Awards.
To that end, Sofidel Group CEO Luigi Lazzareschi, announced the Group's commitment to an increasingly responsible paper supply chain: in 2021, 81% of its procurements sourced from sustainable suppliers classified as 'excellent'.
"I hope that, through a meeting like this one, Sofidel can touch every one of you. Take arms with us for the greater good; fighting the good fight," he said.